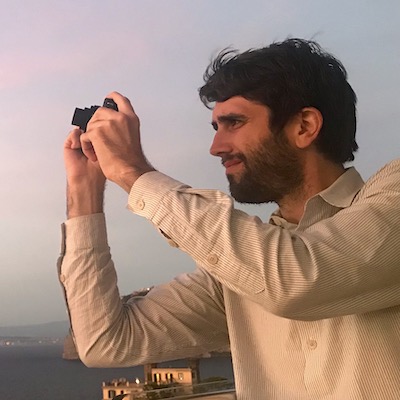 I work on the visual and data journalism team at the Financial Times in London.
I also organise Journocoders, a community of journalists and other people working in the media interested in developing technical skills for use in their reporting.
Financial Times

Shows how a once marginal bourse has been transformed by a conglomerate whose growth bankers and analysts say is hard to explain. I analysed data from key stocks to show how much of the total volume of trade was made up of large batches of identical numbers of shares traded simultaneously.

Financial Times

Revealed that nearly 40 individuals and entities declared as being under sanctions, including three Russian tycoons, hold British property through offshore vehicles. I connected up corporate data with land records and analysed the results to identify notable individuals in the data.
More clippings
Enriches data, adding new columns based on lookups to online services. For example, taking a spreadsheet of company numbers and turning it into a list of directors of those companies.
More projects
How to be a (better) data editor

Dataharvest 2022

Mechelen, Belgium

As data journalism has become mainstream, more data editor positions have been created. But what makes a good data editor? In this panel we will discuss what it takes to do the job effectively, the different things it can involve, and the different routes to getting there. With Marie-Louise Timcke, Jan Strozyk, Helena Bengtsson, Eva Belmonte, and Dominik Balmer, moderated by me.

Investigative data journalism

Journalism by Numbers, Birkbeck University

London, UK

Guest lecture covering the origins of investigative data journalism, the nature of data in investigations, where it comes from, plus what code is and how it is used in the newsroom to do this kind of work.
More talks
Time travel for beginners: how to create and use web archives

Global Investigative Journalism Conference 2023

Gothenburg, Sweden

Ever relied upon an online source, only later to find it deleted or changed? This class covers how to get the most out of resources like the Wayback Machine – what they're good for, and what they're not. We also cover when and how to build your own private archives of web content.

Web basics: how the web works, and how to scrape it

CIJ Summer Conference 2023

London, UK

Have you ever wondered how exactly your stories reach your readers? Ever wanted to know how to build a simple webpage? Or how to scrape information from the web? This session covers the principles of how web pages get onto your screen, and working with the two key web technologies of HTML and CSS. Dataharvest sessions taught with Rui Barros.
More teaching